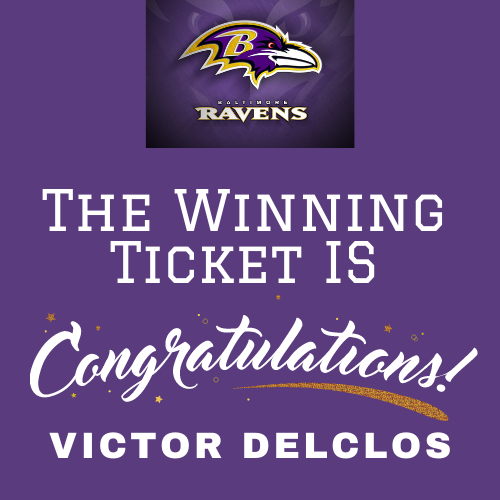 And the Winner Is . . .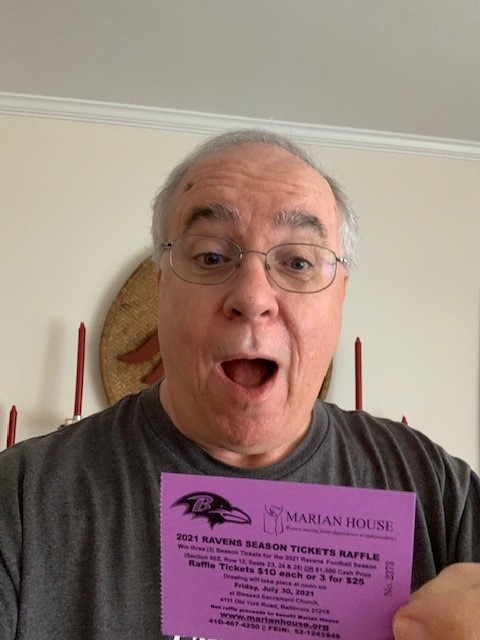 Victor Delclos is the winner of our 3rd Annual Ravens Season Ticket Raffle.  Victor said he saw a Facebook posting that was shared by board member Sister Missy Gugerty, SSND, and he thought "Why not give it a try?"  When he was called on July 30, 2021, and notified that he was the winner, he was surprised and thrilled. He had the option of taking the three Ravens season tickets or the $1,500 in cash and he chose the tickets without hesitation.
Thanks to Victor and to all who purchased tickets, for their support of our mission.    We will offer the raffle again in the spring of 2022.