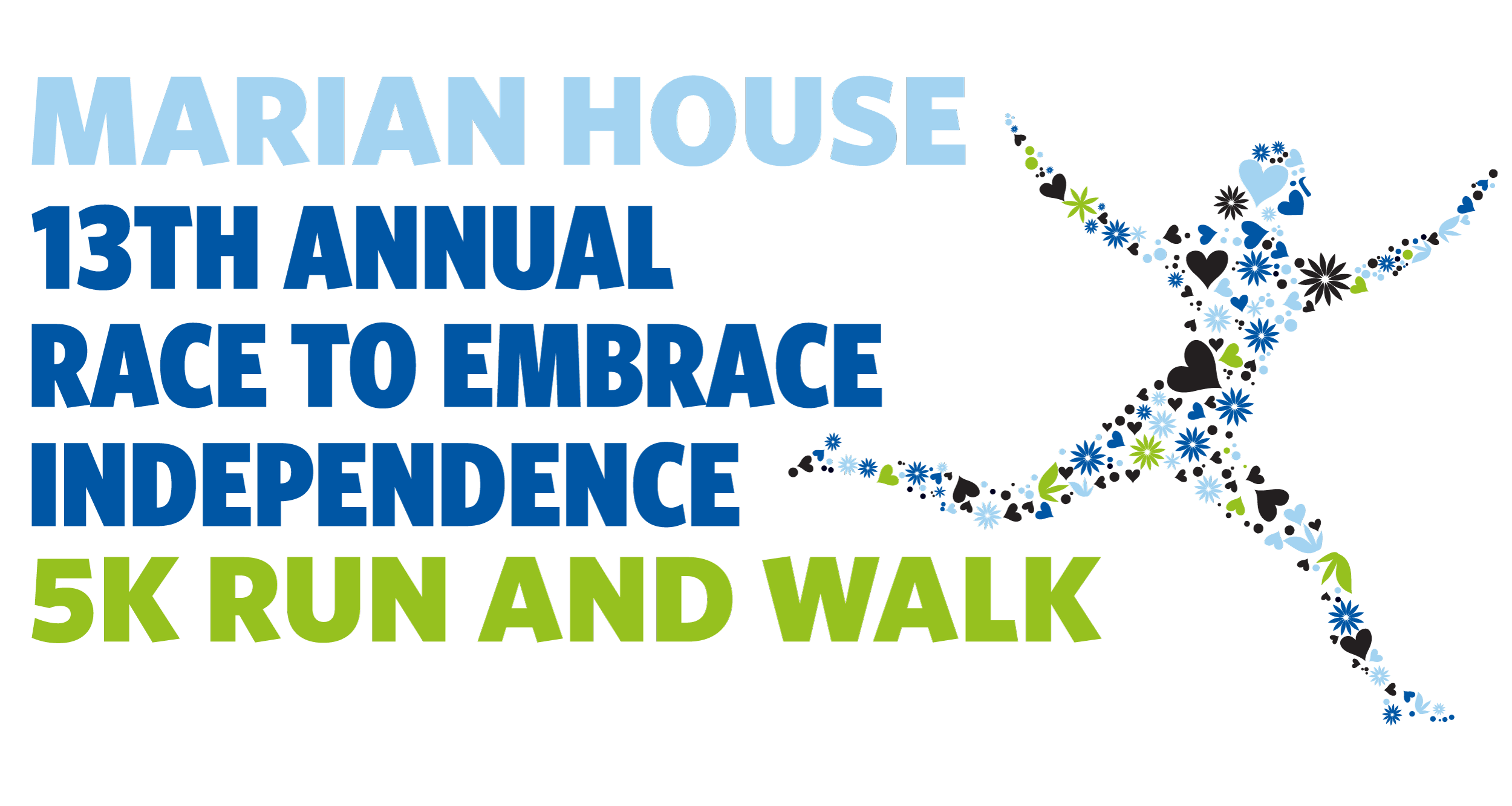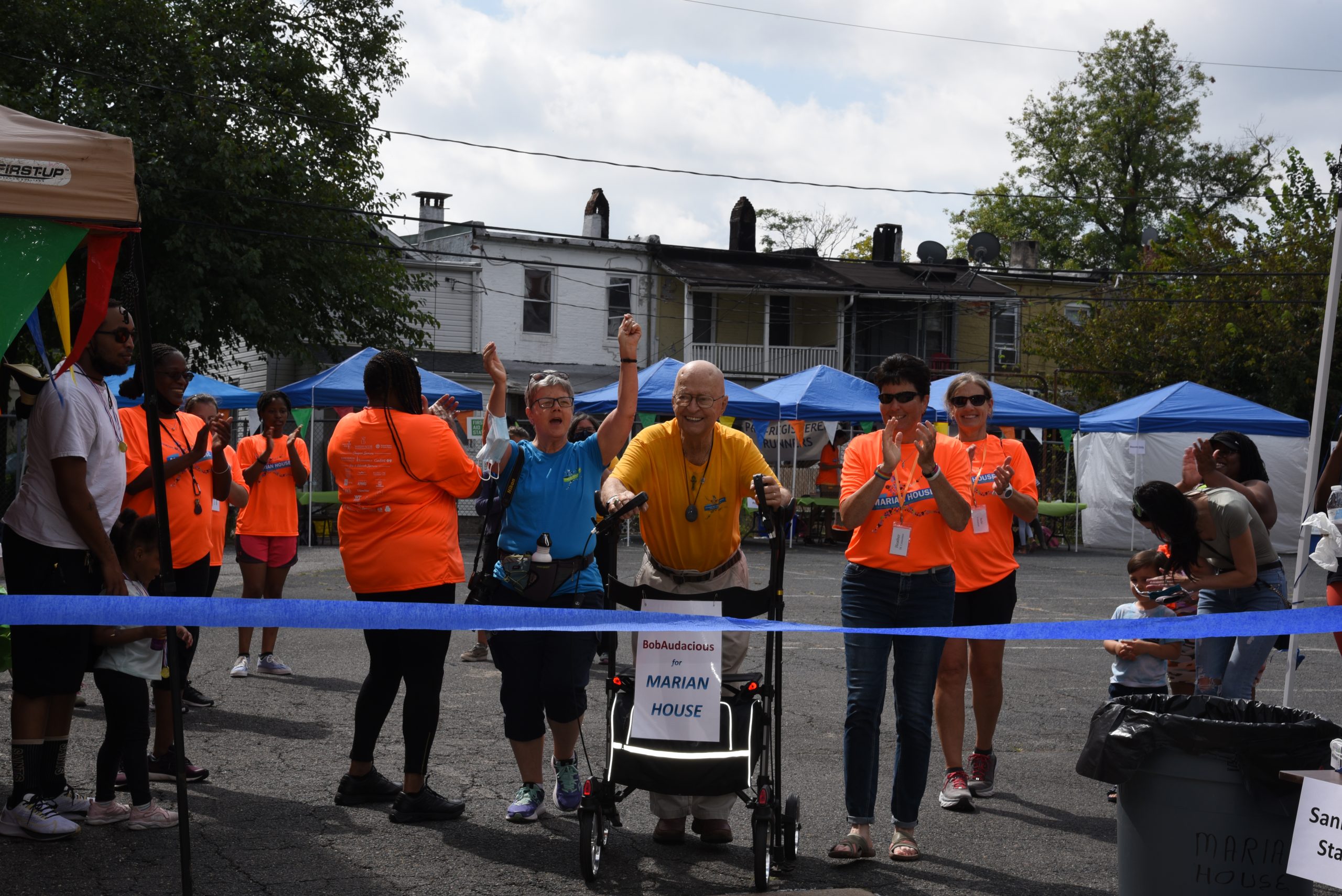 Our largest and favorite fundraiser became a virtual race once again, but launching the week-long event on September 18th with an in-person block party at Marian House, made it unique and special.  
Celebrity emcee Denise Koch, Coach Jacki and our favorite mascots, The Oriole Bird, Trotter the Turkey, Iggy the Greyhound & BAYley the Crab, were on hand to help add fun to our festivities, and new friends from Port Discovery and the addition of lawn games and facilities tours helped it to be a special twist on our typical Race Village.
The feedback from the block party was clear, everyone was excited that we found a way to be together to celebrate the ladies of Marian House, even if it was a break from tradition. Increased participation from our neighbors in the Better Waverly community and the women of Marian House, were two silver linings to hosting it right on our campus.
Thank you to the 5K Planning Committee for their continued resiliency in planning an event that was ever evolving and to the many volunteers who lent a hand to make the kick off event a success! Our in-kind event supporters were pivotal in making the 5K raffle and block party all possible.
A total of 359 people signed up to race and 40 of those participants shared their app-verified times to be eligible for overall race and age category awards.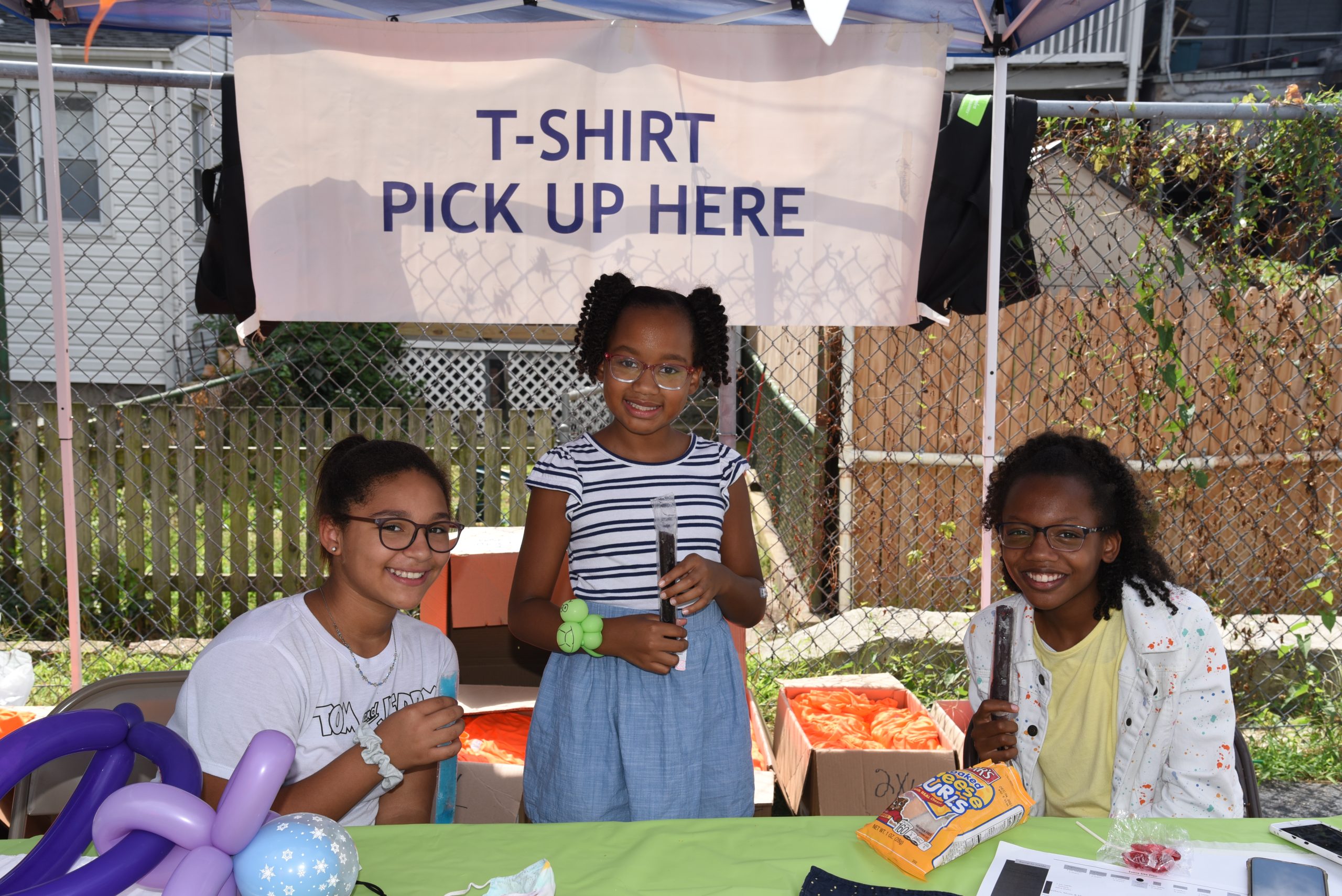 The prize for our largest team went to the Sentementes Striders, and top individual and team fundraisers were long standing champion Demetria Boyd & active 5K volunteers from Team PwC. Please see marianhouse.org/5K for a full list of this year's race times & winners.
We chose to support local businesses by making this year's fundraising rewards gift cards for area businesses.   The 5K Committee believes it is a great way to say thank you to many of our local partners who have supported the 5K and the larger Marian House mission. It was an easy way to have the positive ripples from the race extend out further into the surrounding community.
The 2021 5K raffle brought some fun Baltimore experiences to the table as prizes, helping folks to explore local treasures as it becomes more safe to socialize after many months of being cooped up at home.
We are grateful to have exceeded last year's sponsorship contributions, reaching $82,500 in pledges from the 40 local companies illustrated below. Thank you for the continued support of the many who support us each year and to those who sponsored for the first time despite the current economic climate.
Total peer to peer fundraising this year reached $41,500 helping us to reach a projected net of $120,000 for the 2021 race!
Our sincerest thanks to each of you, for racing, for donating and for showing up for Marian House for thirteen years of our largest annual fundraising event!
Thank you again to all our sponsors!