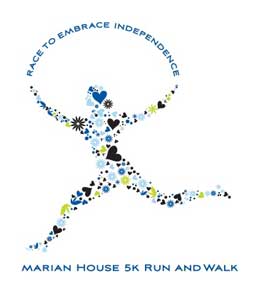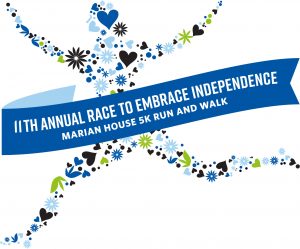 Join us for the 11th Annual Race to Embrace Independence!
September 28, 2019
Marian House is an independent non-profit organization that relies heavily on our ability to fundraise through events that support our women and bring us together as a community. Each year Marian House hosts one primary fundraiser for our Transitional Supportive Housing Program – The Marian House Race to Embrace Independence 5K Run and Walk. Your participation and sponsorship of this event helps us to raise the vital funds for housing, food, clothing, education, life skills, employability training, counseling, and other necessary support services for homeless women and their children.
Thank you to everyone who ran, walked, came, sponsored, volunteered, and participated in our 10th Annual Race to Embrace Independence! It was a beautiful day and the Board, Staff, and Residents of Marian House felt energized and encouraged by the support of individuals, groups, teams, organizations and corporations like you!
Interested in being involved with planning the 5K, volunteering during race week preparations or at the event? LET US KNOW HERE.
TO VIEW PHOTOS FROM LAST YEAR'S RACE: CLICK HERE