Hana is a native Bostonian and attended college at the Massachusetts College of Liberal Arts. She moved to Baltimore in 2003 and obtained her master's degree at the University of Baltimore. She is a single mom of 10-year-old daughter, Sydney.
Her full-time occupation is the manager of Off-Campus Housing for Johns Hopkins University. Through seminars, workshops, webinars, and in-person appointments, she educates the students on how to find off-campus housing on their own.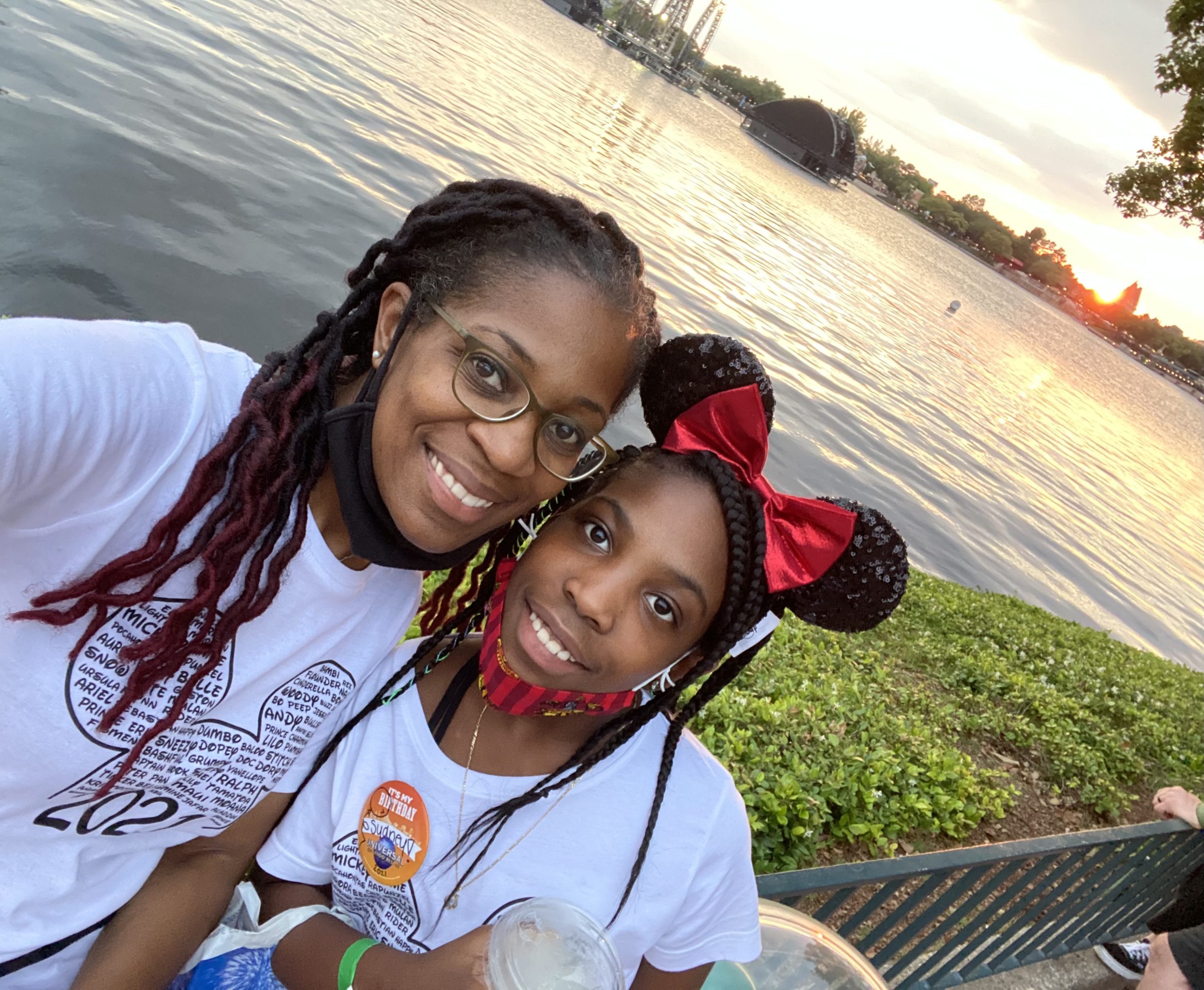 Hana first learned about Marian House in 2015 through Johns Hopkins, one of the major sponsors and one of the largest teams each year in the 5K event. She was recruited by a colleague to join the Hopkins team for the race. Hana said, "The Marian House 5K is one of my personal favorite 5Ks that I run. It is so inspiring to run by the Marian House headquarters on Gorsuch Avenue and have the residents cheering us on and giving us water."
After her first Marian House race, Hana volunteered to serve on the 5K sub-committee to plan the next race. Eleanor Smith, the Advancement Committee Chair, saw that Hana was a wonderful volunteer and approached her to serve on the Advancement Committee. Hana felt like it was a natural progression to continue her support of Marian House year-round and now has been a member of the Committee for over a year. She served on the 2021 5K Race to Embrace Independence Committee and chaired the sub-committee on Marketing and Promotion.
Hana likes serving on the Advancement Committee because there is always something new and different at each meeting. "It isn't just about the 5K race, but serving on the Advancement Committee involves outreach to the greater Baltimore community in so many ways.  I appreciate the Marian House mission and hold the cause dearly," Hana stated.
One of Hana's favorite phrases to share with students is:  Go Forth and Be Great!
She lives by that phrase and it shows in her engagement at Marian House.  We are grateful to have Hana as a volunteer and donor.