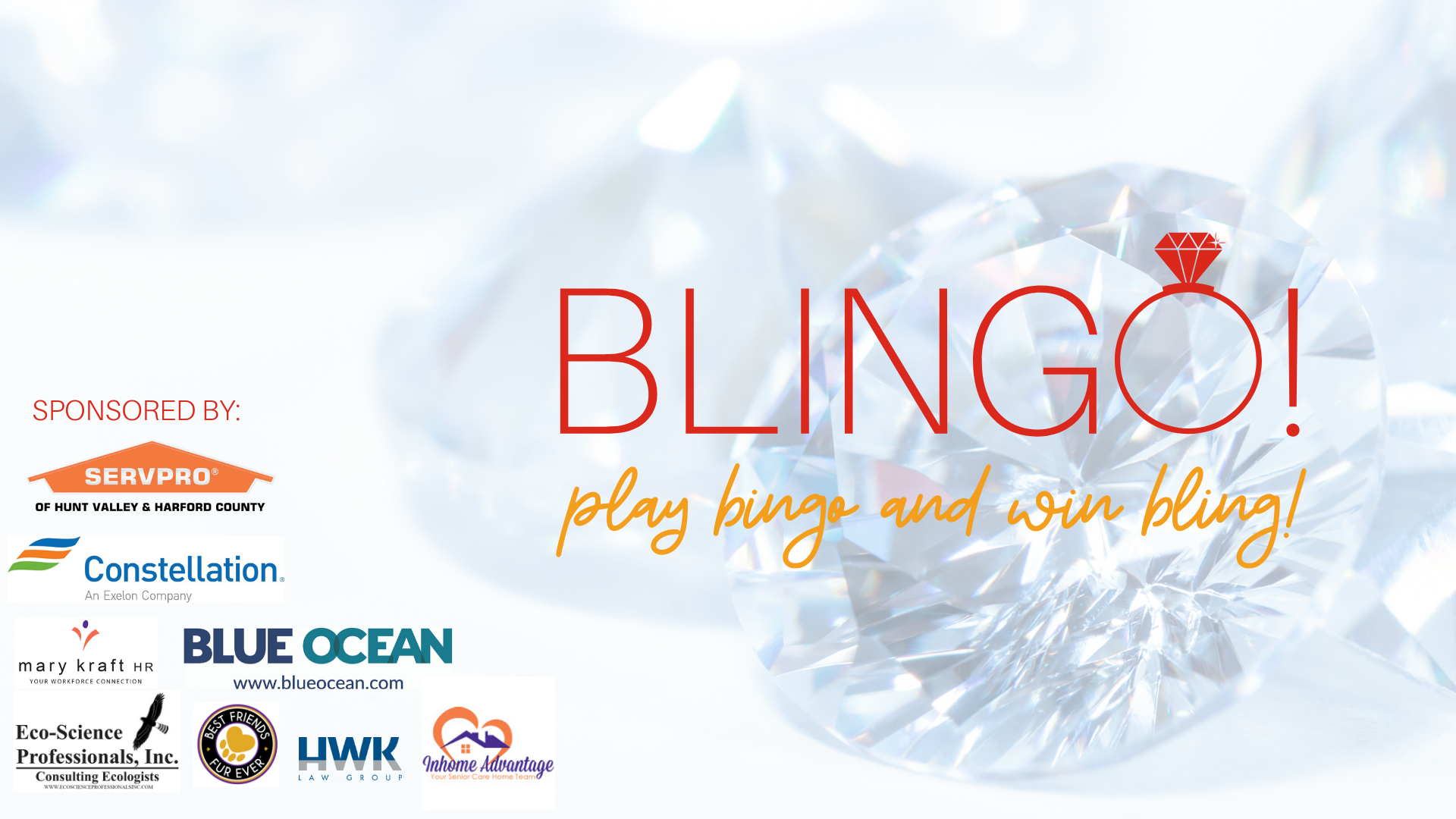 RESCHEDULED!
Given the severity of the coronavirus and the precautionary measures that everyone has been asked to follow, we are POSTPONING the BLINGO! event that was scheduled for March 25th.
We have rescheduled BLINGO! for Wednesday, June 17th, 6:00-9:30 p.m., still at ServPro of Hunt Valley 15 Loveton Circle, Sparks, Maryland. We are hopeful that you will be available to join us by selecting a date that is three months from now. All details and logistics for BLINGO! will remain the same.
If by chance you are unable to make it on June 17th, we request that you consider your ticket purchase as a donation to Marian House and we will send you a letter indicating that the full amount is a charitable contribution. Of course if you would prefer a refund, that option is available as well.
If you purchased tickets for others, please make sure to share this e-mail with your guests and check their availability as well, letting us know if you still plan to attend.
We received such a positive response for the BLINGO! event that it was sold out! Thank you for your support and we hope to see you on June 17th.
TICKETS ARE SOLD OUT!
If you have any questions, please contact us at
advancement@marianhouse.org or 410-467-4246.
Thank you to our SPONSORS:
ServPro of Hunt Valley & Harford County
Blue Ocean
Mary Craft HR
Best Friends Furever
HWK Law Group
Eco-Science Professionals
KPMG
In-Home Advantage
Constellation Energy
NFL Alumni Association – Baltimore Chapter
Absolute Service, Inc.
Thank you to our BLING DONORS:
Terry Weigel, Phoenix, MD
Sharon Beaven, Touchstone Crystal Consultant, Sterling, VA
Kathleen Dombrowski, Towson, MD
Kendra Scott, King of Prussia, PA
Robin Hayek, Touchstone Crystal Consultant, Frederick, MD
Mariayne Brodnicki, Baltimore, MD
Veronica Mouring, Hamstead, MD
Smyth Jewelers, Timonium, MD
Meritage Fine Jewelry, Lutherville, MD
Chesapeake Employers Insurance, Towson, MD
Thank you to our In-Kind Donors:
Adora Allen
Chick-fil-A Hunt Valley
Empowerment Bakery
RavenBeer
Sam's Club Timonium
Total Wine & More