How do you cure cabin fever in the middle of a pandemic? You go camping of course!!!
When residents were asked to make a list of activities they were interested in doing, one item immediately jumped out to Marian House Executive Director, Katie Allston. Many of the residents wanted to go camping.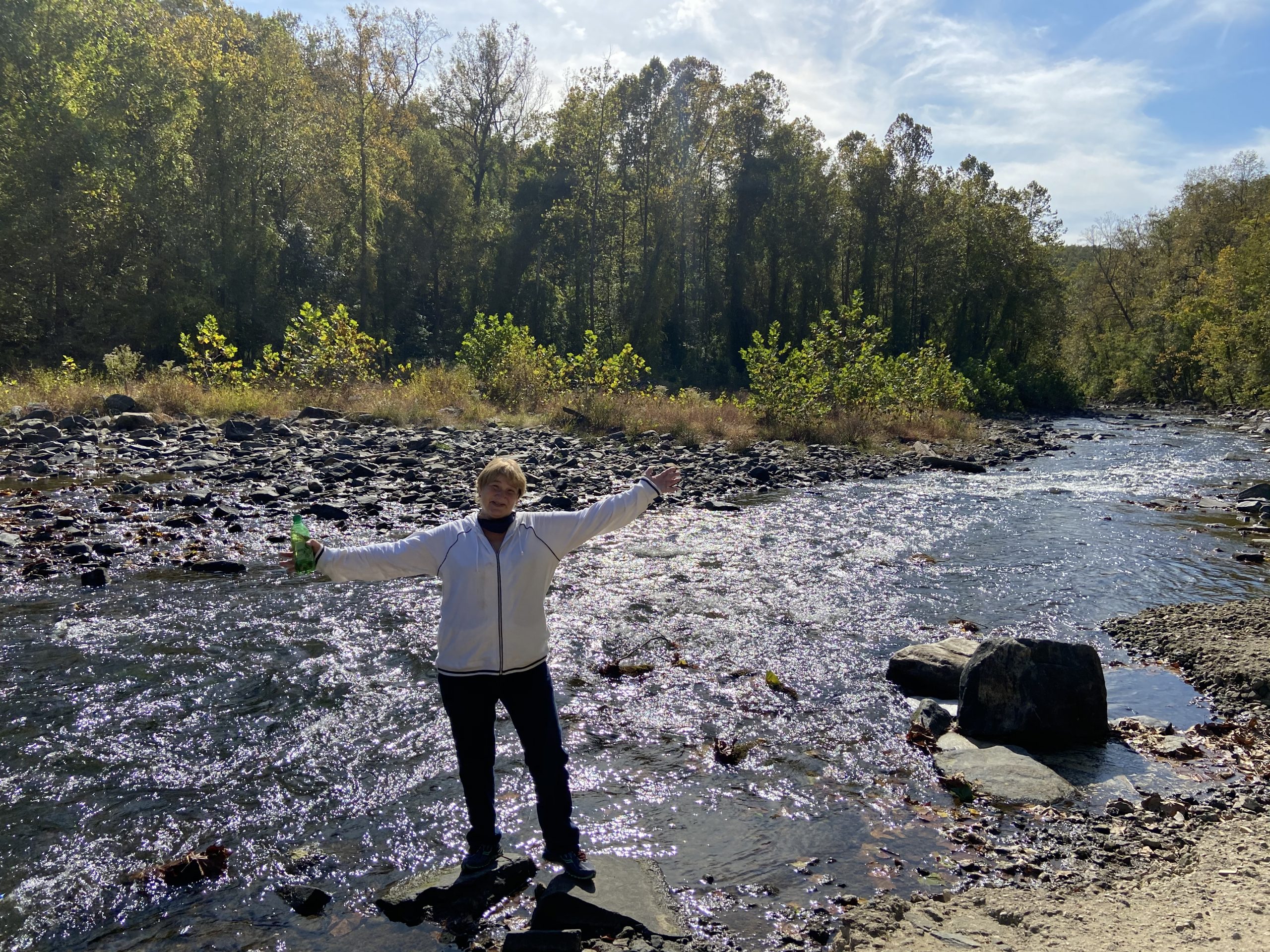 Katie is an avid camper as well as a Girl Scout troop leader and agreed to take a small group of residents on an overnight camping trip in early October. Equipped with tents, sleeping bags, and plenty of food, a group of 10 took the Marian House bus to Patapsco State Park in Baltimore County.
Once they arrived at the State Park and set-up their camp, they took a long hike, accompanied by Katie's dog Piper. Most of the women had never been camping before and some had hesitations and fears about wildlife that they might encounter. Once they pitched their tents and started a campfire, they felt more at ease. Some residents and staff did not spend the night but participated in the hike and campfire before heading back to Marian House. This could become an annual excursion!