Collaborations
We are pleased to announce that on December 4th, the Maryland Women's Heritage Center (MWHC) signed a one-year lease to move into the 1,000 square foot shop space at the Women's Industrial Exchange building at 333 N. Charles Street.
The mission of MWHC is to achieve positive change in the lives of Marylanders by recognizing and documenting contributions of women to our social, political and economic order, and promoting opportunities and equality for women and girls.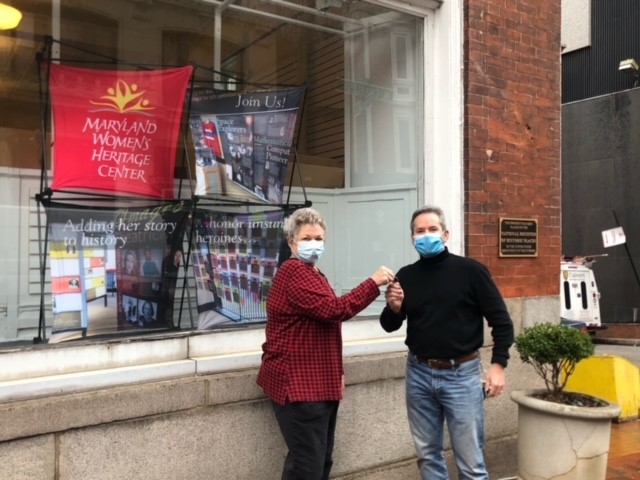 The MWHC has been searching for a new location from which to operate its programs and house their continuing and changing exhibits about individuals, organizations, events, and special topics related to Maryland women. Programming ideas for the future of MWHC include interactive exhibits, seminars on women's issues, a gift shop with unique gifts by Maryland women, and much more.
"MWHC is thrilled to have a new home with such a deep and rich history in the community. It is a natural fit for our organization to begin a new chapter at the historic building" said Diana Bailey, Executive Director of MWHC.
Marian House is proud to collaborate with another women's organization to help honor the history of the building and all the work and business that has happened in that space over the years.
Don't forget, we still need your input as we move forward to explore more long-term goals for all the commercial spaces in the WIE building. Please share your ideas and express any unmet business and service needs in the community by filling out our online survey at surveymonkey.com/r/DSWH5VZ.